When choosing a career, mortality rates aren't usually a factor that people consider, but maybe they should be. According to multiple Health and Safety Executive's reports, there are many professions that come with a higher risk of illness, injury and even death, with most of these professions also being some of the worst paid.
Using the HSE's statistics, we've put together a list of the top 10 most dangerous jobs in the UK today from least to most!
10. Vehicle Maintenance and Repair
Perhaps not so surprising, is that one of the most dangerous jobs in the UK involves handling vehicles. Around 20% of workplace deaths in the UK are linked to vehicles, with major injuries also occurring in the 'car handling' sector – so you're not safe in the car sales sector either!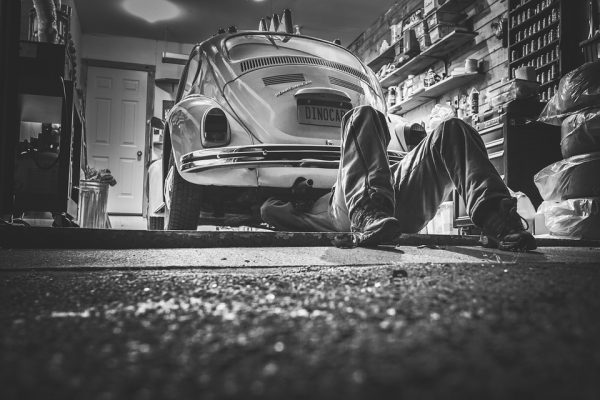 9.

 

Joining and Painting
Most workplace deaths in joining and painting are due to falling, but there are other fatalities that can occur in this profession. From hazardous chemicals and paint fumes to sharp tools, joining and painting is up there on the top 10 most dangerous jobs in the UK.
8. Waste Management
A dirty and dangerous (and the lowest paid!) job on this list is waste management. Collecting waste poses many risks from being struck by vehicles to slips and trips, but it is the exposure to harmful bacteria that makes this job one of the most dangerous. Between 2009 and 2015 there were 8,000 cases of illness annually in this profession, amounting to a sick rate of 4%!
7. Public Admin / Defence
Surprisingly, people who work in public admin or defence have one of the most dangerous jobs in the UK. Why? Because this profession is so stressful! 52% of sickness in this occupation is due to stress, which is often linked to depression or anxiety.
6. Health Care
With being constantly exposed to illness in their job, it's not surprising that health care has the highest sickness rate of 4.6%. This alone makes the health industry one of the most dangerous jobs in the UK, however, work-related injury and stress are also major risk factors.
5. Manufacturing
Factory work is a profession that comes to mind when we think of the most dangerous jobs in the UK. With a workplace injury rate of 2.4%, operating dangerous machinery or being struck by falling objects causes many injuries and deaths wishing the industry.
4. Lorry Driving
After falling, cars and lorries are one of the biggest causes of workplace deaths, therefore lorry driving makes the list for one of the most dangerous jobs in the UK. With spending the majority of their time on high-risk roads (motorways), the transport and storage industry has an injury rate of 2.6%.
3. Roofing and Scaffolding
As said above, the majority of workplace deaths are due to falls, so jobs that involve working at heights pose a greater risk. Scaffolding, in particular, is one of the most dangerous jobs in the country, with falling or injuries sustained while falling accounting for 29% of all workplace deaths!
2. Construction
Construction would come to all of our minds when thinking of dangerous jobs. From heights and protective gear to dangerous equipment and unsafe structures, construction has a high injury rate of 3.1% as well as one of the highest rates of workplace deaths. Let's just say, the warning signs and clothing restrictions on a building site are there for a reason!
1.Farming
Agriculture is THE most dangerous job in the UK with a whopping injury rate of 4.3%! With so many risks, farmers are exposed to the elements, heavy machinery, unpredictable animals and heights in their day-to-day jobs, so it's no wonder that farming is considered one of the toughest professions.
If there were more open today, mining would be considered the most dangerous job in the UK, but for now, Farming takes the top spot.
What do you think? Were there any dangerous professions that you were surprised with?
Want to read more about Health & Safety? Check out our other blogs: